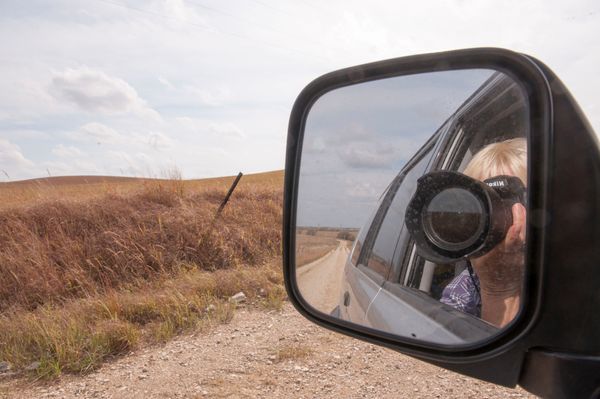 BIO
Patricia Barry Levy is a visual artist who lives on the edge of the prairie grasslands that begin just east of her home near Denver, with the Rocky Mountains rising up nearby to the west. She was born in Schwäbisch Hall, Germany and moved to Colorado at the age of 12.
She has degrees in history and photography. She worked as a newspaper photographer in a small western Colorado town before opening a commercial studio in Denver in 1985, specializing in people/portraiture for national magazines and corporate publications.
Levy's present focus is using her photographs in composited images that reflect her personal vision and concerns.
STATEMENT
By layering and compositing multiple photographs I am able to delve into the realm of imagination. I am excited to be working in a very contemporary way, using my camera as the starting point in the construction of visual stories.
PROCESS
My photomontages are made up of photographs taken on travels near and far, along with scans and studio setups of objects I've found. I look for colloquial objects that have a sense of history about them, to photograph on the spot or take back to the studio. Research can lead me to vintage illustrations that contribute to the resulting narrative.
While I sometimes have a general direction or theme in mind when beginning a piece - starting from a blank white square or rectangle - it's the surprises and serendipities along the way that are the most rewarding part of the process. I often work in small suites of two, three, or more.
The circle of making work is not complete until it is viewed on the wall. I enjoy doing all my own archival printing, although very large sizes are done by a fine art printer I've worked closely with for years.